Our patented nano tile roof looks like clay but is virtually indestructible, lightweight, and far more affordable. And it's thermal insulating, so you can save on energy costs!
Manufactured using nano technology and super-strength silica, our nano tile roof is built to last. The patented lock-down system with hidden screws means our tile roof can withstand hurricane-strength winds, while looking remarkably similar to clay tile.
7x lighter than clay and designed to make installation a breeze, our nano tile system is easy to put up and provides unmatched protection against extreme weather conditions. So you save money on installation & shipping costs, while getting the protection you need!
Watch as we drive over, run across, and throw rocks onto our tile roof. Featuring a flexible design and nano technology, it's virtually indestructible. Plus, it's colored right through, so you won't have to worry about scratches. Our nano roof is truly built to last a lifetime!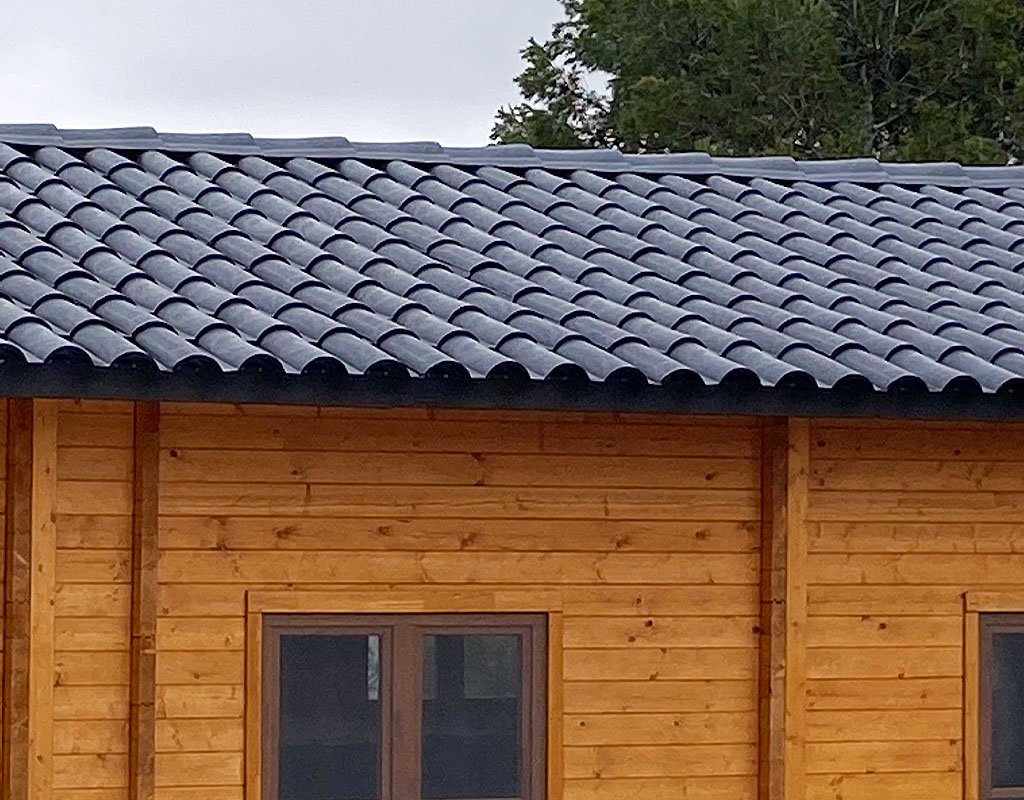 More benefits of our nano tile roof
But that's not all. Our tile roofing system comes with more unmatched benefits, making it the best roof for North American homes and commercial properties!
Get the clay tile look for less than half the price.
Contact us today, and we'll connect you with a dealer in your area!